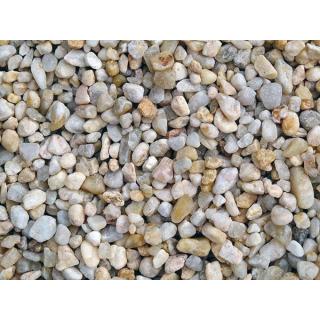 Gravel - Rounded 3/8" (50 lbs.), clean, dry, bagged.
Description
Gravel - Rounded 3/8" (50 lbs.) Clean, Dry, Bagged.
Instructions
There is no Material Safety Data Sheet (MSDS) regarding the risks and safe use of this product.
Technical Data
SHELF LIFE
Not Applicable.
STORAGE
Store and ship this product in a clean, dry, low-humidity, covered environment. KEEP MATERIAL DRY.
Shipping
Pallet Qty.: 60 bags at 50 lbs.
To quickly preview an accurate shipping quote for your order, including quantity discounts, add all of your selected item(s) to your Shopping Cart, enter your Zip Code into the form and click the Get Quotes button.
Ask a question about: Gravel - Rounded 3/8" (50 lbs.) Dry, Bagged
[1026998]
Customers who bought this product also purchased